Ms. Kristen
Is our Tyke room lead teacher. Ms. Kristen graduated from CMU last year with a Bachelors of Science degree in Early Childhood Education. Ms. Kristen LOVES providing children with art experiences and messy sensory activities!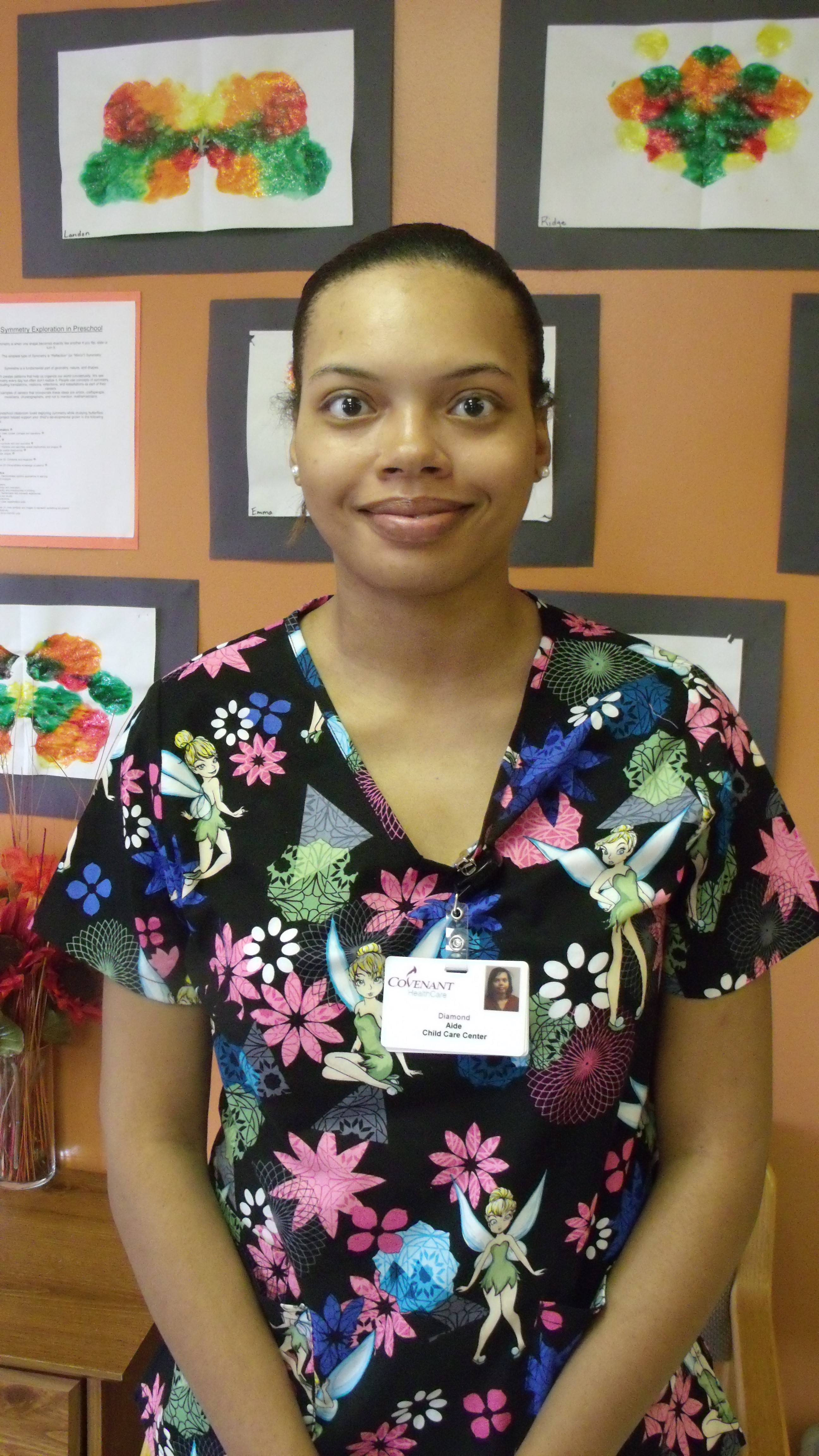 Ms. Diamond
Ms. Diamond joins our Tyke and Toddler room teachers and LOVES pretending with the children and "cooking" up some delicious meals.
 Ms. Diamond has 5 years of experience working with children as a childcare teacher at First Ward Community CenterinSaginaw.